Historic buildings are tangible links to the past. They give communities a sense of stability, individuality, and orientation. Our government encourages the preservation of historic buildings through various means, including the Federal 20% Historic Rehabilitation Tax Credit Program.
The historic tax credit program is one of the nation's most successful and cost-effective community revitalization programs. It fosters private sector rehabilitation of historic buildings and promotes investment in local economies. It also provides a strong alternative to government ownership and management of historic properties. It generates jobs, both during the construction phase and in the spin-off effects of increased earning and consumption.
Rehabilitation of historic buildings attracts new private investment to the historic cores of cities and towns and is crucial to the long-term economic health of many communities. Enhanced property values generated by the program result in higher revenues for local and state government through increased property, business, and income taxes.
The Federal 20% Historic Rehabilitation Tax Credit Program is jointly administered by the National Park Service and the Internal Revenue Service. The Louisiana Division of Historic Preservation acts as an applicant's first point of contact when pursuing historic tax credits. The credit is available for those income-producing buildings that are individually listed in the National Register of Historic Places or are contributing elements to National Register Historic Districts. Rehabilitation projects must be substantial; that is, the qualified rehabilitation expenses must exceed the value of the historic building. All projects must be completed according to the Secretary of the Interior's Standards for Rehabilitation, and buildings must be retained for five years to receive the full value of the credit.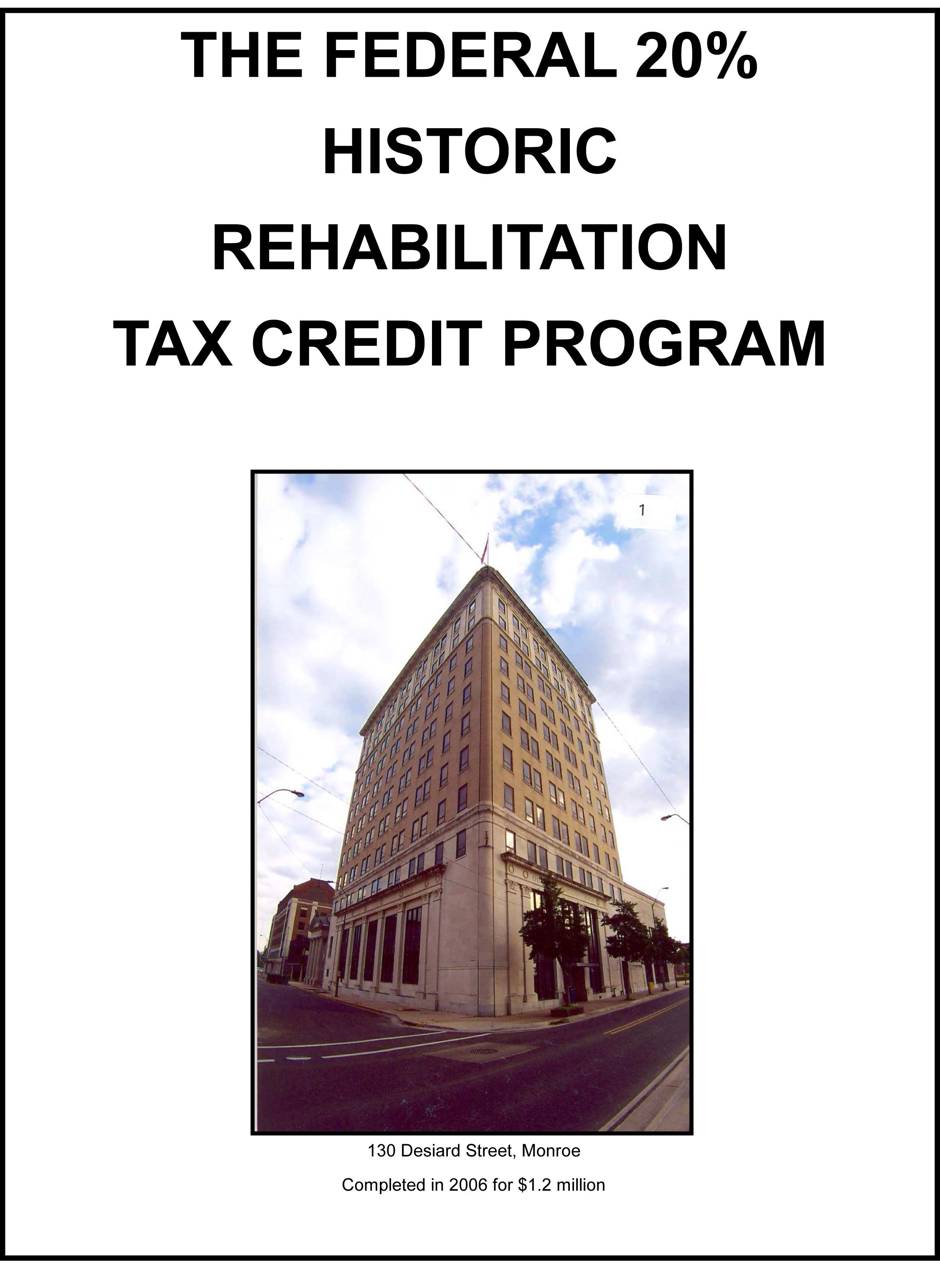 ---